Running is all the rage
Whether it is rainy or sunny, Porto is the perfect place for those who wish to run in the city. Running through the city is increasingly common anywhere in the country or, we dare say, the world, and the Invicta has not escaped this trend.
Running has many advantages: not only is it possible to stay in shape, outdoors and without any additional costs, but it also allows you to discover the city. If you're used to exercising, then don't miss it on your next visit to Porto: include this activity into your trip and discover Porto while running, but without haste. Gear up, put on your best running shoes, enjoy some good music and come with us.
The biggest green space in Porto and the biggest urban park in Portugal, with an area of 83 hectares that stretch out as far as the Atlantic Ocean between trees and a series of tracks that outdoor sports lovers enjoy. The dirt track is an attractive place to walk, run or cycle for a few kilometres. There are facilities for resting between runs and also support facilities, such as changing rooms and drinking fountains.
Avenida da Boavista
Try running through this Avenue, at the beginning of the day, when it still hasn't woken up, as it is one of the busiest in the city. There are more than 5 kilometres of ups and downs that will get you in shape.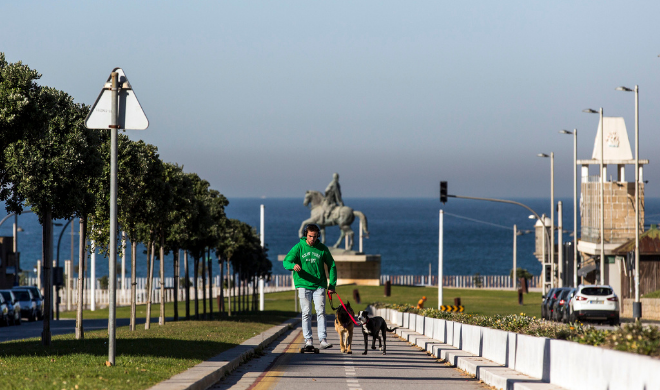 Covelo Park
Large site with about 8 hectares, heavily forested, this old estate is great for walking, jogging or cycling. Several running tracks and leisure areas occupy the 8 hectares of greenery of Covelo Park.
Inaugurated in June 2010, the Parque Oriental has an area of approximately 10 hectares of green spaces and has served the population by being a green space, noting lately a considerable increase in athletes.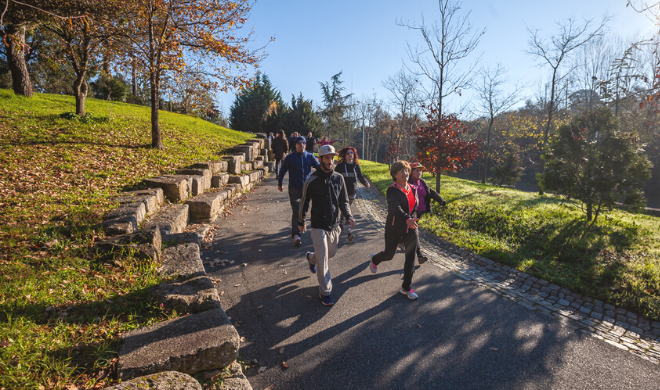 @Domingos em Forma
From Ribeira to Foz
This is one of the most beautiful running courses you will experience in the city. With the Douro River as a backdrop, following the point where it joins the sea, you will find a landscape that will leave you spellbound.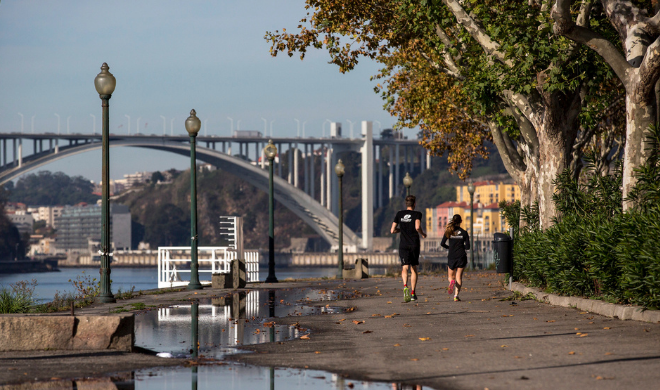 Gardens of Palácio de Cristal
The Gardens of Palácio de Cristal occupy an area of 8 hectares in Porto's city centre and they're a wonderful place for walks. When you're here, you can not only enjoy the company of peacocks that wander about, but also magnificent panoramic views over the river and the city.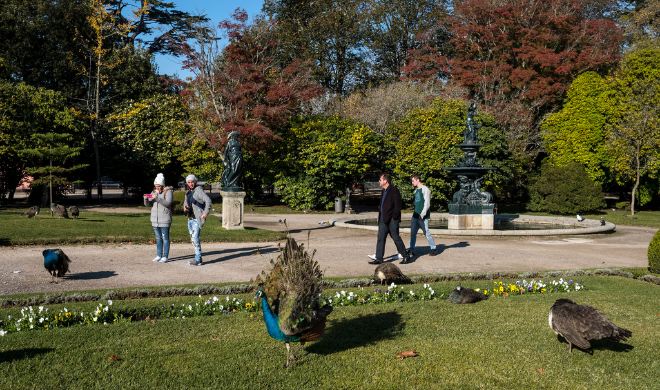 With more than 4 hectares, it is the most recent leisure and sports space in Porto. It awaits your visit with a dense grove of trees and various support facilities.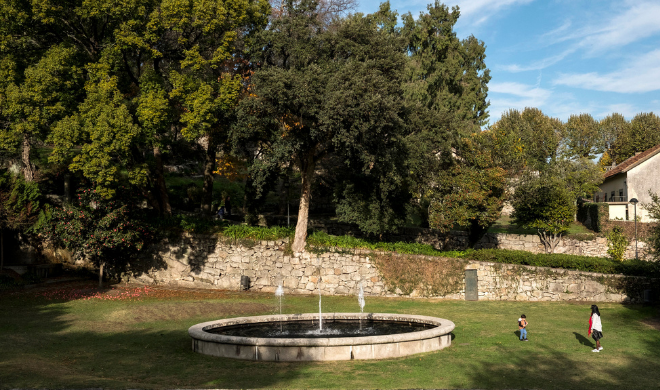 Make Porto the setting of your next run. Be sure to visit the most iconic points of interest in the city and discover the best places to spend your nights.
Contact us to help you prepare a visit plan to Porto, where running will have the main role.
Visit Porto

Last updated 2022-12-06
Planeie a sua viagem
Chegada
Dotada de uma rede de acessibilidades em franca expansão é possível chegar facilmente à cidade de avião, autocarro, automóvel, barco, comboio ou metro.
História
O Porto é um dos destinos turísticos mais antigos da Europa e a riqueza do seu património artístico, o Vinho do Porto, os vastos espaços dedicados ao lazer e a sua vida cultural são apenas alguns dos motivos que convidam a visitar a cidade.
Informação Prática
Aqui encontra alguns dados essenciais sobre o Porto, bem como a referência a vários serviços públicos e privados disponíveis.
Deslocar-se
É fácil deslocar-se nos limites da cidade com recurso aos transportes públicos ou em viatura própria ou alugada.
Tudo o que precisa de saber