There is nothing better than savouring the famous Port Wine in the city that gives it its name.
Join us on an itinerary of places in Porto that live the essence of this wine and where you can not only learn about its history, but also savour its different types and buy your favourite to taste in family or friends' gatherings.
Porto Wine Cellars
There is no place with such a centuries-old historical connection to Port Wine like the Cellars. Since the beginning of production, Port wine is transported from the wine estates (quintas) in the beautiful Douro valley to age in the traditional casks of the wine cellars by the riverbank.
The choice for a visit is varied: you can opt for the Burmester Cellars, Cálem Cellars, Ferreira Cellars, Sandeman Cellars, Graham's Cellars, Taylor's Cellars, Ramos Pinto Cellars , Real Companhia Velha Cellars, Poças and Fonseca Cellars. In each of them, you can visit the cellar to discover more about the history and essence of wine, and finish with a beautiful tasting of various types of wine, Ruby, Tawny or White.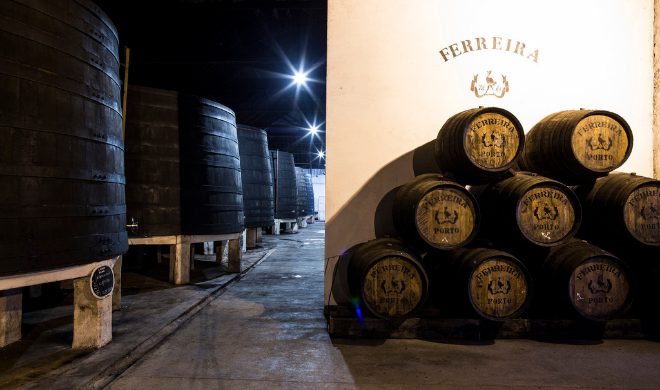 Wines of Portugal Tasting Room and IVDP
The Wines of Portugal Tasting Room is a very special place in the city that showcases the modern image of Portuguese wines, especially Port Wine. It is the ideal space to carry out a themed wine tasting, in a private room surrounded by a variety of 28 wines that are permanently on display.
Invite your friends and come live a unique experience in the invicta city, where you will learn about the certification process for Port and Douro wines. At the end, stop by the shop at the Douro and Port Wines Institute, I.P. (IVDP) and buy your favourite!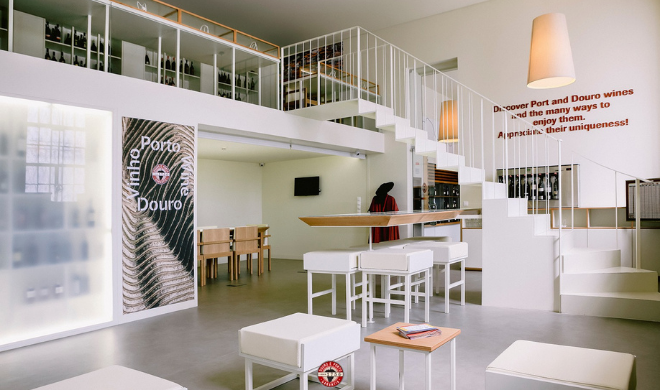 @VinhosdoDouroedoPorto
Espaço Porto Cruz
Another place where you can enjoy a lovely glass of Port wine is at Porto Cruz Space. Overlooking the Douro River, you can taste various types of Port Wine in the Terrace Lounge 360º. If you are interested in knowing more about this wine, we invite you to explore the multimedia space of this place with unique interactive experiences.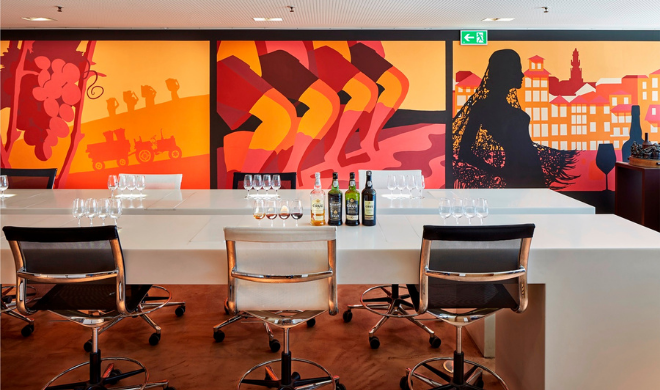 Porto Historic Shops
The traditional grocer's shops in Porto excel in the diversity of Port wine they have on their long and narrow shelves. Upon entering the city's historic grocer's shops, you will come across several bottles of all types of this wine, which you can take on your plane trip or order and receive directly at your home.
We invite you to visit shops like Garrafeira do Carmo, Casa Januário, Casa Natal, A Favorita do Bolhão, O Pretinho do Japão, A Pérola do Bolhão , all in the heart of the city.
You can also opt for one of the wine shops in the city, such as Garrafeira do Infante and Clériporto.
@CasaJanuário
Douro's Wine Estates (Quintas)
If you want to know, in greater detail and precision, the history of Port Wine, there is nothing better than visiting its place of origin, the Douro valley, considered to be the first demarcated wine region in the world, in 1756.
Embark on a cruise journey to Régua and visit one of the several quintas connected to the Port wine cellars on the riverside area. Whatever your choice, you can enjoy top wine tourism experiences: wine tastings, picnics, stroll on the vineyard sand much more.
Visit Porto

Last updated 2022-12-06
Planeie a sua viagem
Chegada
Dotada de uma rede de acessibilidades em franca expansão é possível chegar facilmente à cidade de avião, autocarro, automóvel, barco, comboio ou metro.
História
O Porto é um dos destinos turísticos mais antigos da Europa e a riqueza do seu património artístico, o Vinho do Porto, os vastos espaços dedicados ao lazer e a sua vida cultural são apenas alguns dos motivos que convidam a visitar a cidade.
Informação Prática
Aqui encontra alguns dados essenciais sobre o Porto, bem como a referência a vários serviços públicos e privados disponíveis.
Deslocar-se
É fácil deslocar-se nos limites da cidade com recurso aos transportes públicos ou em viatura própria ou alugada.
Tudo o que precisa de saber